The firefighter's tangled web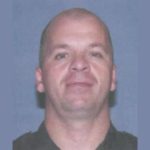 After all the confusion regarding the story of the allegedly kidnapped Greenville County firefighter earlier this week, this news just broke.
Michael Polston, the man who said he was kidnapped at knife point, has been charged with filing a false police report. He is being arraigned at this hour at the Greenville County Law Enforcement Center.
After Polston's claim, deputies tracked down the alleged kidnapper, Michael Brandenmeuhl, and arrested him on a parole violation. People in the know raised a lot of eyebrows when Brandenmeuhl wasn't handed the pre-prepared warrants for kidnapping and armed robbery.
According to the press release:
"Polston voluntarily gave Brandenmeuhl a ride to several hotels on Tuesday night and then assisted with paying for his room by withdrawing money from an ATM. Polston also went to the Taco Casa and obtained change before dropping Brandenmeuhl off at the CVS on Wade Hampton Blvd. Brandenmeuhl will not be charged in connection with the case."
Kudos to the Greenville County Sheriff's Office for staying on top of this one.
I'm not going to make any assumptions about what was going on that night between the hotels and the taco joint. Actually, I am, but I'm not going to write them.
The lesson here, folks, is this: No matter what kind of jam you get yourself in, one of the last things you want to do is concoct an elaborate tale that takes up the time of law enforcement officers who are already too busy and underpaid to put up with your silliness.
That is a long way of saying, I think Polston may have just secured his casting in the next commercial for Bad Idea Jeans.
Photo courtesy of WYFF.com