John Ludwig, a flying Maserati, and a dead man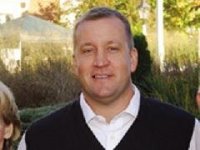 John Ludwig is screwed.
Or John Ludwig is not nearly as screwed as he could be.
It all depends on what happens when two of the best known legal eagles, Bob Ariail and Billy Wilkins, come beak-to-beak.
If you're from these parts, the story has been impossible to ignore. For those outside the DMA, here's some quick background.
John Ludwig is well off. He founded SDI Networks and has done very well for himself. Not yet 40 years old, he's a mover, shaker, and, if his record is any indication, a bit of a troublemaker. A couple of weeks ago, Ludwig apparently left a Greenville County back road in his Maserati, drove hundreds of feet through a field, hit a Dukes of Hazard-style dirt ramp, went airborne across an entire backyard, and flew through William Bardsley's living room. Bardsley, just sitting down to watch a ball game, did not survive when the car hit him. Witnesses reported Ludwig getting out of the car, throwing his suit jacket over his shoulder, and walking around without a scratch.
The community is in a lather over this one. More than a 1,600 people have joined the "Indict John Ludwig" Facebook page. People are protesting outside 13th Circuit Solicitor Bob Ariail's office. The forums on the local news sites are blowing up and causing site moderators no small amount of heartburn.
In a normal world, people would be content to let the legal process do its thing, but with Ludwig, nobody is counting on that working out so well. People are screaming that Ludwig is getting preferential treatment because he's rich and knows people in high places. Normally we could write this off to class warfare and some morbid schadenfreude. In this case, however, there is some cause for justification.
It's not just that Ludwig hasn't been charged yet. It's that it appears this case was screwed from the start.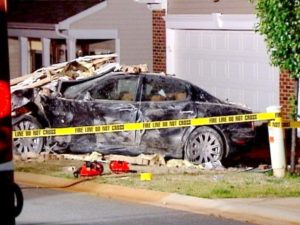 Any regular Joe in a Nissan Sentra who works at SDI Networks would've been strapped to a breathalyzer and very well could've been arrested the night of the wreck. A guy in a Maserati who owns SDI Networks? No blood alcohol test. A ride home from the South Carolina Highway Patrol. No charges as yet. Hell, I'm sure he could have had a dash cam from BlackBoxMyCar showing everything he did and he still wouldn't be charged!
Woops.
Ludwig isn't messing around. Already facing charges on an unrelated case, Ludwig has hired Billy Wilkins, a onetime federal judge and now best known private attorney in a 100 mile radius. This only helps to stoke the public outcry. "The best defense money can buy!" or something to that effect.
Right now, Ariail is taking the full force of the screaming. Whether you like the guy or hate him (full disclosure: Ariail and I have always gotten along well), he's in a really tough spot here. The public, common sense, and decency dictate that Ludwig has to be charged with something. The problem is that the HP's decision to give Ludwig a walk on the breathalyzer cuts off one of Ariail's legs. The big charges Ariail could level here won't have the smoking gun evidence he'll need.
Ariail has taken cases with weak evidence to court before (see Harris, Cory), but it's not his style to do so on a regular basis. He likes things tidy and he doesn't like to lose. He will have to make a decision. Does he fire all his barrels at Ludwig to make the public happy? Does he file easy-to-convict charges that will make the public lose its damned mind? Or will he deal with Wilkins, Ludwig's high-dollar, high-profile attorney?
Prediction: a jury never sees this case. It's too risky for Ludwig to go in front of his "peers" and the case is too poorly-investigated for Ariail to file the appropriate charges. Ludwig will get hit with a pretty damned serious civil suit and probably never do any time. The public will scream for a while and then we'll never hear about the case again.
You know…justice.
Photo credits: Facebook.com and WYFF4.com