The gates of Tornado Alley
My grandparents are country folk, so it was no surprise when they moved from their little home in Springfield, Missouri to an old country community outside of Miller. It sits on the edge of what's known as Tornado Alley.
My folks are here in Greenville with me while we wait on Dos, so when my brother called from Springfield early this morning, it was clear the news wasn't going to be all good. The storm I mentioned in this post came flying in off the plains and whacked most of southwest Missouri.
There was good news. The worst injury to my family was a cut on my grandma's leg. The bad news was that their property took a hell of a wallop.
My brother and sister-in-law waited for the danger to pass and then drove down to help out however they could. They were there until sundown and there is still much to be done. My grandparents house survived with only moderate damage, but everything else on their property is pretty much…well, everywhere.
I'm really thankful my brother is there to help out. He sent these fairly amazing pictures tonight. Two of them are are just astounding in terms of what this kind of weather can do.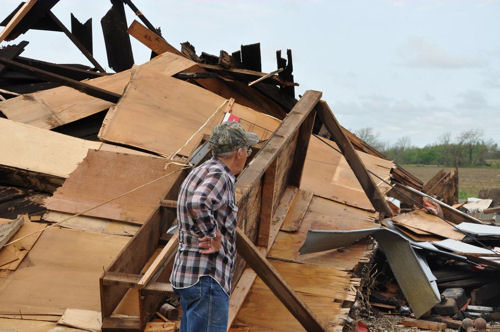 My grandpa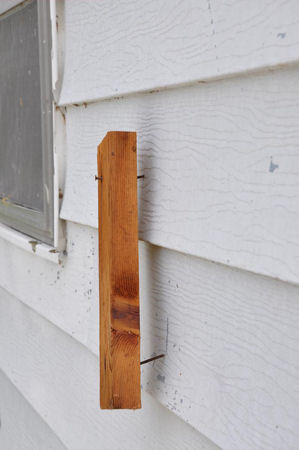 No one knows where this came from or how it ended up in the side of the house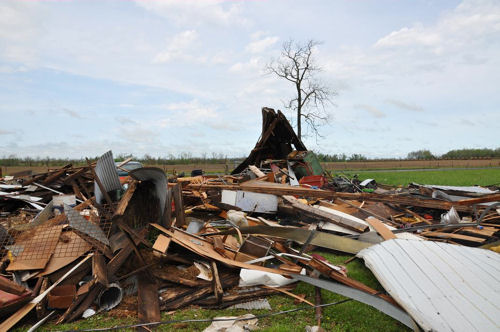 Reason to be happy this didn't happen to the house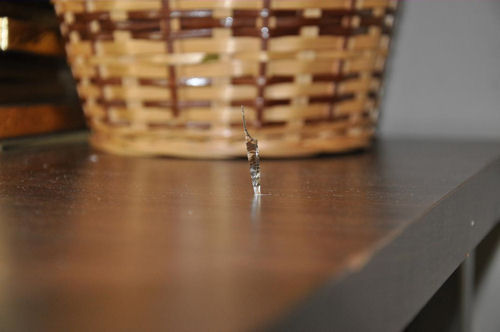 This was inside the house in a room where the window broke out–you're looking at a shard of glass stuck into a desk top
One National Weather Service official said the storm was like an inland hurricane. Three people died in Missouri this morning as a result of the storms. I'm feeling pretty damned fortunate that my grandparents weren't among the victims.
Thanks, bro, for the pictures and being there when we can't be.