Rapid Eye Reality's 2009 superlatives
In 2009, my wife gave me another son. She gave me room to be me. She gave me encouragement like no one else could.
In 2009, my oldest son looked at me in a way that made me realize I have no greater purpose than making him and his brother happy.
In 2009, I lost a grandfather, a passing that helped me recognize some things about myself that I hadn't considered.
In 2009, I rediscovered friendship and marked it as one of the reasons I am as happy as I am.
In 2009, I saw the Bahamas, Chile, Uruguay, Argentina, Las Vegas (three times over five weeks), London, and Costa Rica.
In 2009, I saw Phish in two different cities with a host of really good people.
In 2009, I was healthier than I have been since my junior year in high school.
In 2009, I fell in love with my life again. Not my job, my house, my car, or my responsibilities, mind you. I simply fell in love with the idea that life can be joyful and that the joy is mostly why I live.
In 2009, I wrote on this blog for the ninth consecutive year and enjoyed the friendship and support of the people who continue to read here. As meaningless as this space is in the grand scheme, I can't imagine not having it.
And so, as I did in 2008 I offer you the briefest glimpse at some notable stuff from the past 12 months.
* * *
My favorite posts from 2009
To my second son
It's not for my nipples
My phirst time
On failure
Your favorite Rapid Eye Reality posts
Last year, a link to one story from Wil Wheaton made this superlative no contest. This year, a combination of big local interest and search engine traffic made the John Ludwig story the biggest for Rapid Eye Reality. The top two posts of the year were John Ludwig, a flying Maserati, and a dead man and John Ludwig: Murderer?. Coming in slightly behind were two from the general interest area: She showed me her no-penis and Los Angeles Douchebagicus.
2009 Fiction
I didn't write much fiction in 2009 that I put out there for everybody to read. Here's the stuff I did make public.
One Night in South Carolina
Dog Days
Between Friends
By the way, many thanks to Special K from the Gambling Tales podcast for producing an audio version of "Between Friends" as a Christmas gift for me. After listening to it personally, I thought it deserved a public forum and uploaded it in three parts on You Tube. It's one thing to write words down. It's another to hear somebody performing them. Thanks, buddy.
Hard Copy Writer friends of the year
Several of my friends took the jump and put their hard work out on real paper for everybody to see this year. It takes a lot of work and courage to do this kind of thing. Moreover, these guys can actually write. Check them out if you have a chance.
Same Difference, by Martin Harris
Returning the Favor, by John Hartness
Memories of the Future, Volume One, by Wil Wheaton
Keep your eyes out in 2010 for Lost Vegas by Paul McGuire and a forthcoming book by one Ms. Betty Underground
Top ten referrers
Here are the top ten referrers to Rapid Eye Reality, not including Google, Twitter, Facebook, etc. Thanks to everyone who makes up for my self-loathing and subsequent lack of self promotion.
Tao of Pauly
Tao of Poker
In Search of Walden
Badblood on Poker
Black Widow of Poker
Bam Bam in Bedrock
Las Vegas, off the record
Never Play Cards With a Man Called Doc
The Wife – Mrs. Chako's Side of the Story
Aimlessly Chasing Amy
My favorite photos of 2009
Here are some thumbnails of my favorite pictures from this year. You can click on the pictures for a larger version.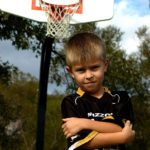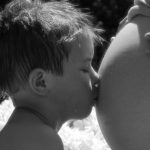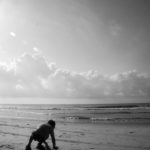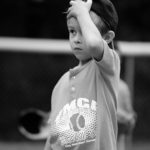 Most popular photo of 2009
The most popular photo on my Flickr account in 2009 was actually one of my favorites, too. BG captioned it: "The lesser-known red-light district of Amsterdam, South Carolina."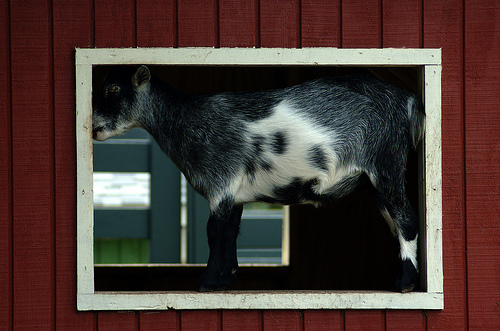 New life of 2009
That's the new boy. We call him Dos. He's happy, healthy, and thankfully looks like his mom. Oh, and we still love the robot Kat made for us.
One lost in 2009
This was the true story I wrote after my grandpa died last month: Last Kiss . I'm starting to miss him even more now than I did then.
Films of the decade
Man, that title sounds so important. It's really not. However, lots of my friends over at Film Chaw were listing their favorite films of the last ten years. Bored one day, I picked out mine (not including documentaries). Frankly, the last ten years hasn't been the best decade for film, but here are the ones I enjoyed the most.
O Brother Where Art Thou (2000)
Almost Famous (2000)
Sideways (2004)
The Incredibles (2004)
Little Miss Sunshine (2006)
The Departed (2006)
There Will Be Blood (2007)
The Wrestler (2008)
The Dark Knight (2008)
Inglorious Bastards (2009)
Honorable Mentioin: Mystic River (2003), Shattered Glass (2003), Million Dollar Baby (2004), History of Violence (2005), Coraline (2009)
And still the reason I get up every morning