The 500 Club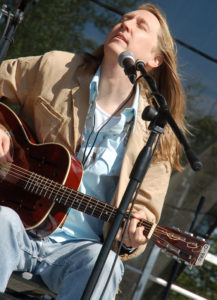 Admittedly, we'd had a couple of cocktails.
After a gathering of friends for a neighborhood Christmas parade last night, G-Rob, T and I went out for a bite of sushi and a few drinks. By the time we cloistered ourselves away in the back of a downtown Irish pub, we were talking music. G-Rob, as is his wont, began a series of Either/Or Proposition games (sort of a less bawdy version of Who'd You Rather). Eventually we stumbled onto a conversation we dubbed The 500 Club.
Here's how it works.
You're sitting in the back of a bar with some friends and you have all had a few cocktails. A ticket scalper comes in through the back door and says "I've got some tickets to the _____________ show playing across the street in 20 minutes." The scalper tells you that the tickets are a startling $500 apiece. The show is being held in an intimate club that can only hold 500 people. As it happens, you have $500 in your pocket.
What artist or band has to be in the blank for you to buy the ticket?
Conditions:
These are the only tickets available and you have to make a decision immediately.
The artist or band must be an active band today. No dead people or bands that have broken up. The artist or band will be the same age and at the same point in their career as they are today (so, you can't say Bob Dylan 1967).
Your friends will also buy a ticket if you do.
I actually ended up taking notes on people the three of us could all agree we'd spend the money on. I was going to post them here, but I figured why ruin your fun. So, leave your personal 500 Club in the comments or, if you're a blogger and feel so inclined, post your list at your own little ethereal home. I'll post our answers later. [The answers have now been posted HERE].
Photo is one I took of Oliver Wood playing at Langerado this year. The Wood Brothers are not part of our 500 Club, but they are close.