The big disconnect
I bought my first laptop sometime in 2004. I have been constantly-connected ever since.
In June 2005, my wife and I went on a trip for our fifth wedding anniversary. We went to Vegas, San Francisco, and then up the Oregon coast in a convertible. We were in bed–in the middle of an afternoon–when I learned our summer would be cut short by my work at the World Series of Poker.
My family has taken umpteen road trips since then. On a majority of them, I've had the laptop tethered to something so we can stay online for the whole trip. During said trips, I've dictated emails to my wife while I drove. She has had several instant message conversations with co-workers while posing as me.
On a family reunion trip a couple of years ago, I ran into an internet problem during the World Cup of Poker. I hit the road immediately and drove my family through the night so I could be home in time to work the next morning. My kid puked in the car.

One December, South Carolina suffered the worst ice storm I've ever seen. Our power was out for three days. Our internet was down for a week. It was nothing short of a nightmare. I never thought I'd say this, but we need to have constant access to our internet, to help with homework and research. So, when it went down, it definitely wasn't ideal. Whilst we didn't have an internet connection, we're lucky to live in a time where we can rely on our mobile data to allow us access to the internet. Obviously, the more we use our mobile data though, the less we have available for the rest of that month. That's why some people make sure to update their mobile data package by visiting websites like https://att-bundles.com/wireless/ to find a better deal. That should give you access to the internet if your WiFi goes down in the future. The power cut was inconvenient, however, we weren't the only ones experiencing it apparently. In fact, my friend was having a similar problem at the same time and decided to look into getting a fast home internet service so that he wouldn't have this problem again. He went through with it in the end, and said that it was the best thing he had ever done when it came to his internet. It's actually not a bad idea; we may have to consider it if the problem carries on. But I had to act fast when the ice storm affected our power and connection. I moved the family into a hotel for part of the time. I spent the rest of the time in a Starbucks among people I hated.

I once went on vacation to Vegas. After I checked into the hotel, I was less than 100 yards out the door and onto the Strip before I got a call and had to go back to my room to work. Later in the same trip, I got a call at 3am Vegas time that required I get online.
At midnight on New Year's Eve one year, I had to leave my own party to get online for work.
I just counted. In the past five and a half years, there has only been one time I left my laptop behind for more than a weekend. That was Langerado, March 2008. That coincides with the last time I was truly relaxed. It also measures as one of the happiest weeks I've had in the past ten years.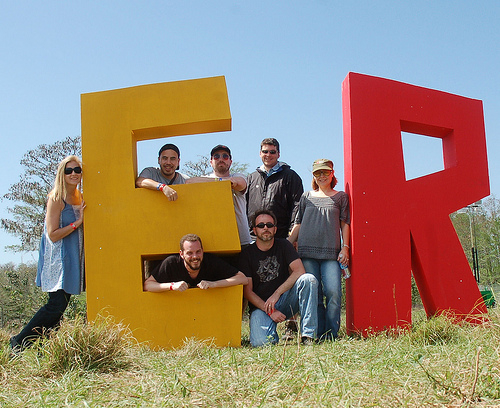 When I booked our tenth wedding anniversary trip, I made sure I was booking at a place where I could get online. It's automatic. I do it without even thinking about it. I had every intention of taking Candace (my new MacBook Pro) along or the ride. And then I asked myself…why?
I've been given clearance to be offline from work (a rarity in the pat five years). I've pushed the deadlines on a couple of other projects back by a week. Everything else–Twitter, blogs, Facebook, the World Series of Poker, politics, crime, South Carolina, all of it–simply doesn't matter. Whether I post here or anywhere else isn't going to impact my life or anybody else's.
I'm unplugging. Beginning tomorrow morning at 6am, I will turn off my computer and go to an island with the woman I love. I'll have the iPhone in case of emergency, but will only use it to phone home or find ransom in the event of kidnapping. I will not respond to emails. I will not post anything online. Catch me on Twitter and I'll buy you dinner at Michael Mina.
There is a note on my desktop. It reads: "Find your head. Use it."
This week will be an attempt to achieve step one.