Charity Worley killed with pipe
I have a hard time deciding which is scarier.
Is it the possibility that someone unknown to Charity Worley stalked her, laid in wait, and then beat her to death with a pipe outside her home? Is it the possibility that this random attacker is still walking around western North Carolina? Or is it it that somebody Worley knew beat her to death and the deputies can't figure out who it is?
At this point, we don't know which of the scenarios is correct, but thanks to an interesting autopsy report, we now know how Worley was beaten to death.
The report came that out this week did what few investigations of this nature do and released the information about the heretofore unknown murder weapon. In many cases, if this information had not been released initially, the investigators will hold back the weapon for a variety of reasons. This time, the autopsy report leaked the details of the homicide.
Apparently investigators found the bloody pipe in a field next to Worley's home on the morning of her death.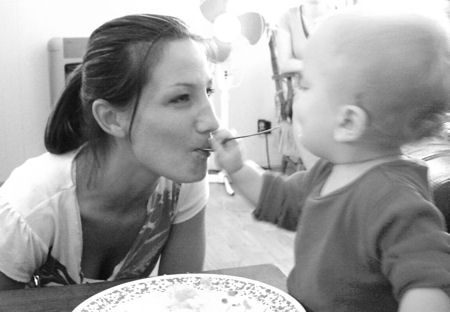 Worley and son Jayden
Investigators have been proactive in this case to the degree that they have established a web site (www.charityworley.com/) and are still actively seeking information. I know they read here and are keeping up with the online chatter about the case. Still, precious little information is leaking out other than what was released in the autopsy report this week.
A pipe.
Tell me it's not scary, no matter who was holding it.