The voice behind the Charity Worley 911 call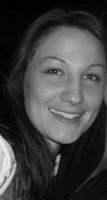 Linda Casey is in agony. She's been that way for nearly a month and she can't bear to listen to her own pain. She's tried so many times, but has made it all the way through only once. The fact that everyone in a tri-state area has heard her cries only makes it worse. Linda Casey is Charity Worley's mother. She's lived the past three weeks wondering both how she can continue to live and why her daughter, seen at left, is dead. It hurts bad enough that someone killed her baby. The fact her 911 call was broadcast to the world just makes it worse.
"It is agony and not an agony I want to share with the world," she said. "It's a private agony. I want everyone to remember her beauty inside and out, not that 911 tape."
The day Casey found Worley dead in her driveway, WSPA's Newschannel 7 broadcast the call Casey made to the Henderson County, NC 911 center. Viewers saw a written transcription as WSPA played the recording of Casey screaming "Oh, God, oh God, oh God!" over and over until it was impossible to understand.
The following day, WSPA's News Director, Alex Bongiorno, pulled the story off the air and off the station's website. She said, "As a news operation we take our role seriously to report the news while minimizing harm. Our station has had a policy to approach 911 calls carefully to ensure that there is news value in putting them on air. In this case there was absolutely no news value whatsoever and the airing of this callers' grief seemed exploitive of the situation. Those who made the decision to air have been reminded of our policy and why it's in place."
Casey later commented on this blog that hearing the 911 tape made her nauseous. She directed her anger at the TV station, commenting "I hope it boosted your ratings and I hope you sleep well, for tonight I will have renewed nightmares."
As always, there was more to the story than just Casey screaming into a phone. There was more than what we saw on TV. It's something every reporter should remember. There is a person behind the voice and that person is not just another element of sound.
***
Charity Worley was Linda Casey's middle child. Worley gave birth to her son Jayden 15 months ago. When Worley's husband took a contracting job in Iraq, Worley, her mother, and her sister moved in together. They called themselves The Three Musketeers and went as far as to keep saved text messages in their phones to send when another had a bad day. They read, "All for one and one for all."
It was a family that had to help each other. While her husband went to Iraq, Worley needed help taking care of their son. Casey has a neuromuscular disease that requires frequent treatments. Worley's younger sister needed a place to stay. The women found a certain comfort in living together.
Casey said, "We had some stormy times. I didn't realize just how thoughtful [Charity] was until now."
It became a familiar routine. Casey would watch the baby while Worley went to work. When she came home, she would throw open the door and scream, "Where's my Boogs?" Jayden would throw his pacifier, run as fast as he could, and jump into his mother's arms. Every day, Worley would nuzzle her son under his chin and say, "There he is."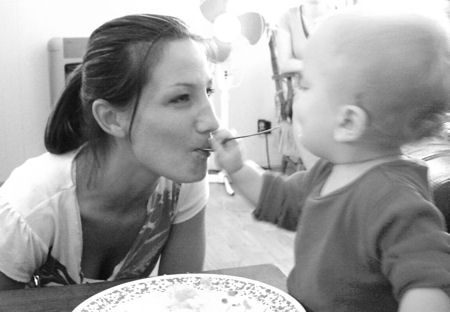 Casey has a mental recording of the memory that plays out whenever she wants. The other memory–the one of finding her daughter dead–slides in at times she can't handle. It's one almost impossible to relate.
Casey walked outside to figure out why Worley had not come back in from warming up her Toyota 4Runner. Worley lay underneath her SUV, her striped pajamas and fuzzy pink robe sticking out from under the vehicle's frame. When Casey ran up and saw Worley's lifeless eyes, she knew in her heart her daughter was dead. That didn't stop her from trying to administer CPR. Casey says she can still taste the blood on her daughter's lips.
Casey would later learn someone beat her daughter to death in the driveway that morning. "I find myself looking at people in a store and wondering. Did you know her? Do you know something?"
Since that morning, the family moved out of the house. The 4Runner is still around and still inspires horrible memories. Traces of the crime scene investigators' chemicals are still on the car and just another element of a horrible memory that won't fade.
Now, Casey spends her days wondering who killed her daughter. She can't let go of the idea that maybe Worley accidentally stumbled on somebody burglarizing her car. It's almost easier than thinking somebody went there with the purpose of killing something Casey held so precious.
"I cannot believe anyone would want to hurt Charity," she said. "I just want to undo that morning and make sure she never went outside at all. I cannot believe my baby is gone."