Charity Worley case goes online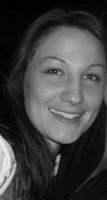 If you are a frequent reader here, you know I occasionally take an interest in unsolved crimes in the area. One recent case nags at me more than I'd like, simply because it makes so little sense.
Somebody killed Hendersonville, North Carolina's Charity Worley in her driveway a couple of weeks before Christmas 2008. Like most homicides, it was brutal. It was made worse by the fact she was beaten to death and found by her mother. Finally, it was made worse by how one member of the media handled the 911 call.
The Henderson County Sheriff's Office just announced it has launched www.charityworley.com, a site aimed at gathering more information on that case. It's a noble effort and I think we can all appreciate a law enforcement agency using the reach of the internet to troll for clues.
That said, that it's gone this far is another indication that investigators may be having a rough time with the case. Now, obviously there are two umbrella scenarios. Somebody Worley knew killed her or she was a victim of something far more frightening. While neither scenario is a good one, the latter is the most disconcerting. That is, if Worley was killed by someone she knows, justice may be the only thing in jeopardy. If, however, a stranger killed her, then we're looking at a whole different situation (read: the killer could be anybody and could easily do it again).
The arc of the investigation reminds me a great deal of the case of Dale Fetner. Fetner was a Greenville contractor who was on the outs with his wife and living in fairly nice apartment complex on the edge of Greenville. Somebody stabbed him to death outside the apartment building one night. It was an ugly crime. It's now been more than eight years, and we've still heard nothing from the Greenville Police Department about who might be responsible.
I know a lot of people come here searching for information on Charity Worley. If you happen to be one of those people, or better yet, have some information for investigators, go check out the new website.